Dublin bridges staying up / Staying up, staying up / Dublin bridges staying up / My fair Liffey.
River Liffey, Dublin, Ireland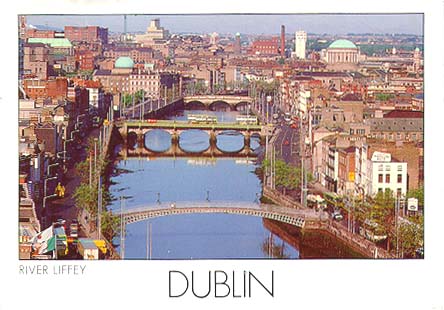 Dublin City is spread over the broad valley of the River Liffey, with the Wicklow Hills sheltering it on the south. In addition to its splendid public buildings, Dublin is particularly rich in domestic architecture of the 18th century. It is one of Europe's most beautifully situated capitals with pleasant beaches and mountains only a short journey away.
<--

| ^ Other Lands Index ^ |

-->
[Canada] [Singapore] [Other Lands] [Art & Culture]